VISIT OUR GIFT SHOP IN AIRDRIE
Discover Our Selection of Stunning Gifts
Find the perfect gift for your loved one, best friend or relative by visiting The Store Upstairs. Over several years of serving the community, we have become the standout gift shop in Airdrie. We're positive you'll find the most engaging and thoughtful gifts at our store, ensuring that we meet the needs and expectations of all our customers. Discover a wide selection of wonderful gifts, knick-knacks, household items and personal accessories, right here in our shop. We carry everything from home decor, purses and jewellery, bath and body gift sets, kitchen items and more. We pride ourselves on selling unique gifts for any occasion, from Christmas and birthdays to weddings and showers. Discover our selection of stunning gifts and share them with the ones you love.
ENJOY OUR GIFT SHOP IN AIRDRIE
We love our customers, and they love us! Whether you live in the community or you're just passing through, chances are you've heard of The Store Upstairs.

We believe our customers spread the word about our store, not only because of our wide selection of gifts but because of our fantastic customer service. We are dedicated to helping you find the perfect gift and excited to show you what's new in our store.
We take the time to listen to you and love to take on the challenge of helping you find the perfect gift! Our novelty gift and toy shop has evolved to include a wide array of beautiful and practical gifts that match a variety of style preferences.
If you're browsing for art, furniture, gift sets or accessories, we'll help you find it at our souvenir shop. Visit The Store Upstairs today and experience shopping of a different kind.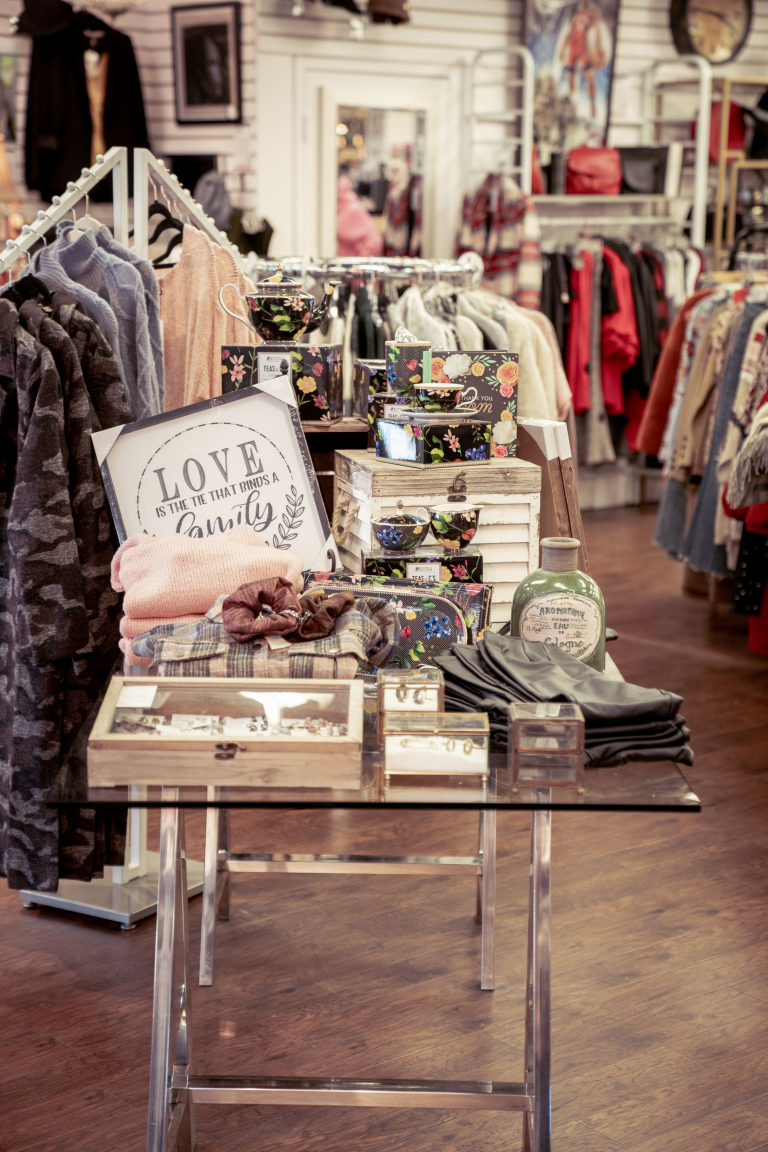 "Always have everything I need at great prices. Absolutely love all the little things in their store upstairs they have amazing quality items that are unique!"
"What is not to love, except the big dent in my wallet every time I walk in this store. Great selection, nice quality clothing, helpful staff. Always find many things I want... unfortunately."
"This is one of my favorite stores. I am a man and I enjoy going through this store. I find the staff helpful when I have questions. When we have out-of-town guests, this is one store that we take them."
"Is there anything they don't have??? This is a local sweet spot that you need to visit frequently or you will miss something amazing!! Whether it's high fashion on sale, funky jewellery from artisans local and far-flung, gifts for house and home, toys you can't find anywhere else, funky socks… You name it."