INCREDIBLE SELECTION OF JEWELLERY
Do you want to add some sparkle to your outfit? Are you looking for the perfect piece of jewellery for that special someone? Here at The Store Upstairs, we have beautiful and unique necklaces, rings, bracelets, earrings, and more. We make it our mission to highlight the latest trends and provide a wide selection of styles, colours, and unique pieces. We have an eye for quality and an innate passion for high-end fashion. We seek inspiration from the latest trends and adhere to the highest standards of quality to bring you jewellery that will take your breath away. Visit The Store Upstairs today!
EXPLORE OUR JEWELLERY SELECTION
We Can Help You Find
What You're Looking For
At The Store Upstairs, we pride ourselves on our commitment to customer service. Our dedicated and energetic team of employees can help you find what you seek. 
We have an eye for beauty a taste for fashion. We can help you decide which necklace will bring out your eyes or which earrings will pair better with your outfit.  
We strive to make your experience welcoming and enjoyable as we help you select the perfect piece. As you shop and explore our selection, we're sure you'll find something that makes you look and feel exquisite! What are you waiting for? Come shopping at our jewellery store in Airdrie today.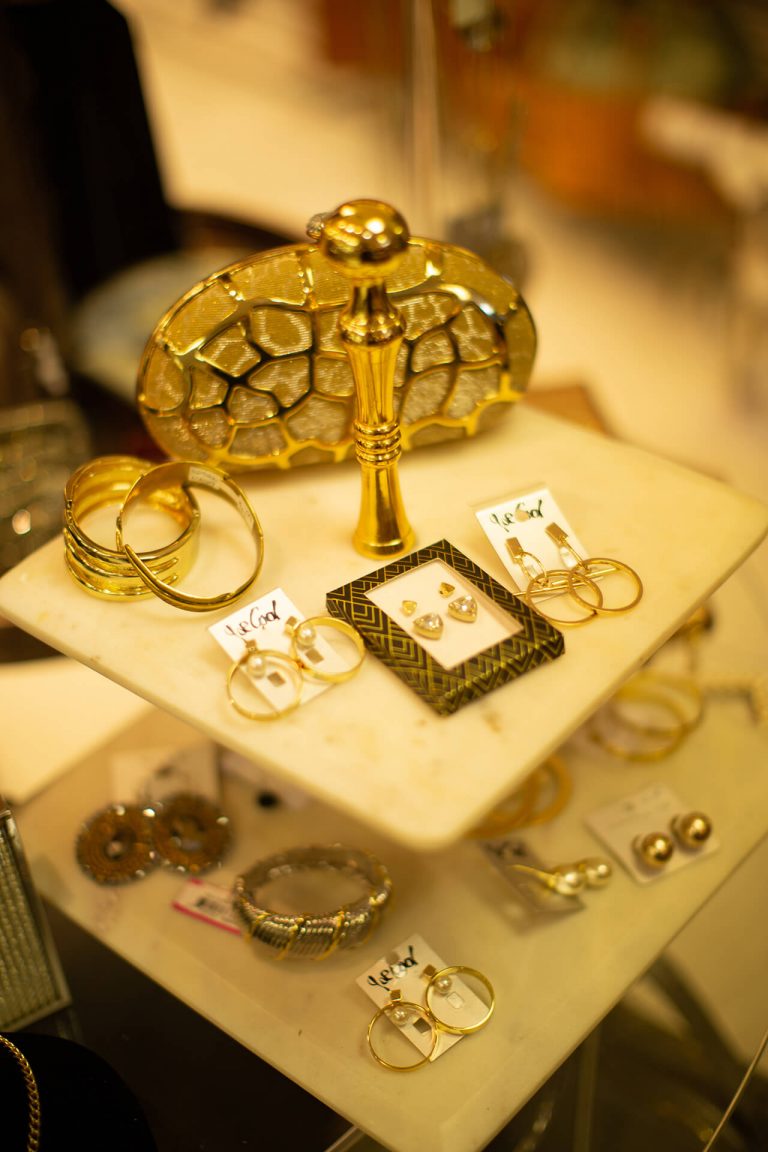 "Always have everything I need at great prices. Absolutely love all the little things in their store upstairs they have amazing quality items that are unique!"
"What is not to love, except the big dent in my wallet every time I walk in this store. Great selection, nice quality clothing, helpful staff. Always find many things I want... unfortunately."
"This is one of my favorite stores. I am a man and I enjoy going through this store. I find the staff helpful when I have questions. When we have out-of-town guests, this is one store that we take them."
"Is there anything they don't have??? This is a local sweet spot that you need to visit frequently or you will miss something amazing!! Whether it's high fashion on sale, funky jewellery from artisans local and far-flung, gifts for house and home, toys you can't find anywhere else, funky socks… You name it."